Alpha Omega Publications / WelcomeToClass.com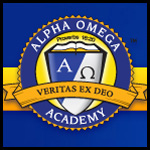 In 2000, Hue was promoted to webmaster of Alpha Omega Publications. Later that year, he developed an online testing program that allowed students in the Alpha Omega Academy to take and submit tests through the internet. This online testing program, coded in Perl, was a huge hit with students and instructors at the Alpha Omega Academy, and allowed Hue to successfully pitch an expansion to the program. This expansion was later branded as WelcomeToClass.com.

Adding a moderated chatroom, message boards, online games, and a pen-pal email system, WelcomeToClass.com became an online social-networked community that students in the Alpha Omega Academy could use to interact with other homeschooled students online – nearly three years before the inception of Facebook and other social networking sites.
Kingdom Under the Sea
Kingdom Under the Sea is a direct-to-video 3D animated series, created by Bridgestone Multimedia and sold under the tagline of "Bible-based stories in parable form." In 2001, Hue was moved onto the Kingdom team as project manager, helping the group get back on schedule and extend their talents into other areas of the company.

Filling a dual role as screenwriter and project manager, Hue also wrote several scripts for potential future episodes in the series. Unfortunately, production on the series ended after the third episode, The Gift, was completed.
Jihad al-Asghar – The Lesser Jihad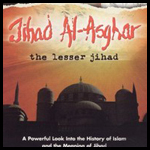 After the events of September 11, 2001, Bridgestone Multimedia commissioned a documentary film on the history of Islam and the doctrine of Jihad. Based on interviews with leaders at the Tempe and Tucson Islamic cultural centers, academics at the University of Arizona and Arizona State University, and theologians from Fuller Theological Seminary and Ministry to Muslims, this documentary sought to teach the history of Islam to a Christian audience and was centered around the message of love and forgiveness found in Luke 6:27-36. In addition to acting as project manager and lead researcher for the film, Hue was credited as writer and director for this direct-to-video documentary.
MathLINKS – Technology Based Learning and Research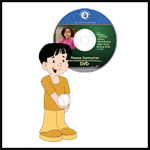 As a Flash ActionScript programmer for Arizona State University's Technology Based Learning and Research, Hue worked on a series of interactive CD-ROMs designed to provide educators and others with information and tools to help meet the challenges of school reform and school improvement.

As a programmer on the Math LINKS project, Hue helped to create the animations that accompanied the videos and created the framework that synchronized the video with external animations. He also programmed the project's many interactive elements, including several Math-based educational games.
Stargate Worlds – Cheyenne Mountain Entertainment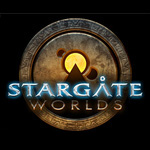 Cheyenne Mountain Entertainment hired Hue as a content designer / writer on the MMORPG Stargate Worlds. Working with a diverse and talented team of writers and designers, Hue created numerous worlds, lore, and story elements for the game and participated in the design of the quest-building toolset.

Unfortunately, Stargate Worlds never made it to market; however, Hue's many contributions to the team earned him a mention in the special thanks section of Stargate Resistance, an online shooter created by members of the Stargate Worlds team.
Alganon – Quest Online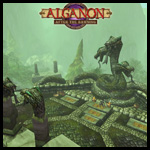 Alganon is a massively multiplayer online roleplaying game (MMORPG) that launched in December of 2009 and was enjoyed by players until it closed in December of 2018. Hue joined the Alganon team in 2008 as a data designer and quickly moved up to the position of Lead Designer, and finally Director of Design.

In the time that Hue was a member of the Alganon team, he led the data team in the development of Alganon's lore and design, including four domains (zones), four classes, over 1600 quests, over 7600 items, 1400 non-player characters, and more than 100 hours of gameplay. Interviews with Hue can be found on several gaming sites, including MassiveOnlineGamer, MMORPGate, MMORPG.com, and TenTonHammer.
Lead Instructor – Game Production: Collins College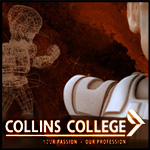 Prior to its closure in 2012, Collins College was a for-profit college in Phoenix, Arizona with an emphasis on the fields of visual art and design. In 2003, after the closure of the Kingdom Under the Sea project, Hue joined Collins College as an instructor focused on Game Design and Programming. Hue left Collins in 2006, when he was invited to join the Stargate Worlds team by one his former students who was working on the team.

In 2010, after gaining experience in both the AAA and indie game industries, Hue returned to Collins College, this time as Lead Instructor of their Game Production department.

As Lead Instructor he not only taught courses in areas such as C++ programming, use of the Unity game Engine, and Game Theory and Mechanics, but also served as a mentor for other instructors, helping them improve their skills in the classroom.

During his time at Collins, Hue helped to develop a "Game Bowl" competition in which groups of students team up with instructor mentors to create a game in only one week. After Hue left Collins in 2011 to work on his PhD, the award given to winners of the Collins College Game Bowl was renamed "the Hue Henry Award" in his honor.
Embodied Games for Learning at Arizona State University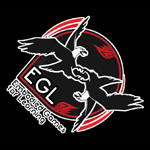 While working towards a PhD in Educational Technology, Hue was a member of the Embodied Games for Learning lab at Arizona State University. As a researcher and programmer in the lab, Hue helped to develop several educational games that utilize the concepts of kinesthetic learning, multimodal learning, and embodied cognition to help students learn and retain difficult material, such as science and mathematics.

One of these games, Alien Health, was named as a winner of the Mayo Clinic Obesity Solutions challenge, and was the focus of a study published in the Games for Health Journal.
Professor of Game Programming: University of Advancing Technology
As a Professor of Game Programming for the University of Advancing Technology in Tempe, Arizona, Hue has developed curriculum for courses such as Intro to Computer Science, Introduction to Game Programming, Advanced Game Programming, and Augmented Reality Development.

He is currently developing and teaching courses in UAT's Game Development master's program, as well as helping students in the UAT Game Studios to produce and ship quality titles before they reach graduation.